NRF won the international award from 'Deloitte' Thailand's Best Managed Companies 2022, reinforcing its strategy, innovation, and organizational culture that uses food to fight global warming
29 August 2022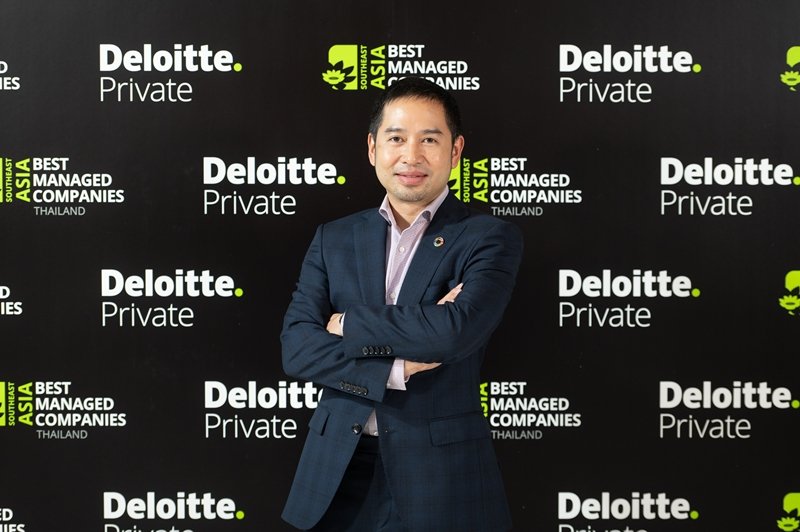 NR Instant Produce Public Company Limited (NRF) won Thailand's Best Managed Companies 2022, organized by Deloitte Thailand to award leading privately-owned companies that earn more than 25 million US dollars per year, succeed in management, and also participate in driving the industry and economic system of the country.
Thailand's Best Managed Companies 2022 Award is part of Deloitte's Best Managed Companies Award by using reliable processes to assess the quality of business management in various fields; strategy, ability, innovation, corporate culture, commitments, corporate governance, and finance, to award organizations in Thailand according to the guidelines of international awards which Deloitte has been held in 37 countries around 25 years.
Mr. Dan Pathomvanich, Chief Executive Officer of NR Instant Produce Public Company Limited (NRF), revealed that "Thailand's Best Managed Companies 2022 Award reflects the intention of all of us to work under the vision of a Global Clean Food Tech Company that intends to use food to fight global warming, aiming to develop the organization for us to become a global organization. The heart of management is a matter of leadership and problem-solving involving stakeholders; the long-term impact of climate change on the way food is produced, procurement and consumed forever. My business goal is to prepare our company and lead change as an industry leader. I am honoured to receive this prestigious award, which proves that NRF's business can be a good driving force as well as a good turnover for shareholders."
NR Instant Produce Public Company Limited was listed on The Stock Exchange of Thailand (SET) on October 9, 2020, and has operated its business based on sustainability principles according to sustainable development goals (SDGs) continuously until now. And still has a goal to drive the organization to zero greenhouse gas emissions in 2050.
Deloitte Thailand organised the award ceremony "Thailand's Best Managed Companies" for the 2nd year at Waldorf Astoria Hotel, Bangkok. This year, there are 13 award-winning companies. Thailand's Best Managed Companies is a Deloitte program organized to award Thailand's leading private companies that have succeeded in management and participate in driving the country's industrial and economic system. The award-winning food industry group is Carabao Group Public Company Limited, CP-Meiji Co., Ltd., Sappe Public Company Limited, and S. Khon Kaen Foods Public Company Limited.
Participating companies will assess their skills and management guidelines. The process consists of analysing strategies and analysing business operations, as well as comparing the assessment framework that has been used by more than 1,000 of the best-managed private companies around the world. Furthermore, business leaders can apply the knowledge gained from participating in the program to strategize and plan to increase the growth of their businesses.