NRF Announces Strategic Plan for 2023 Enhancing the Platform for Thai Exporters with World-class Export Experience and Customer-first Approach
03 March 2023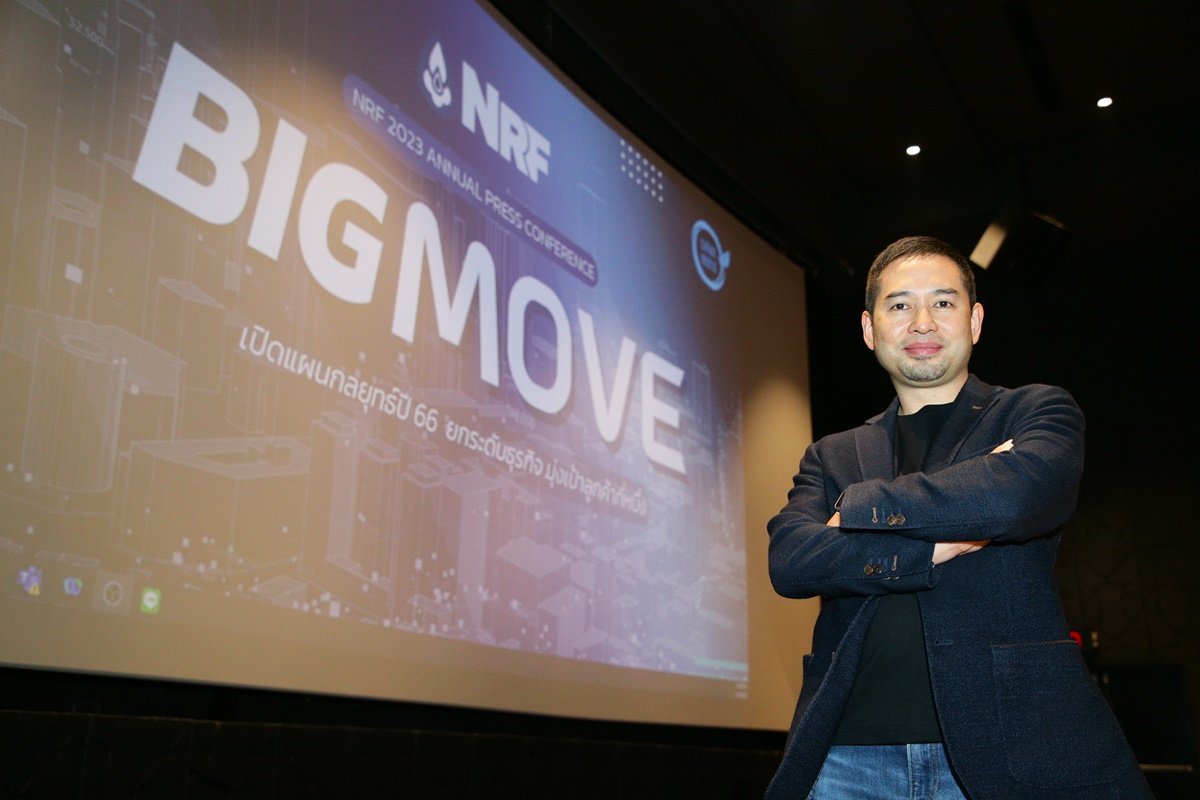 (28 February 2023) NR Instant Produce Public Company Limited (NRF) is a global food industry leader and producer of food for the future. The company has announced its 2023 strategic plan, "NRF Next Step in the World of Asian Food Consumerism," with the aim of making a big entry into the market by targeting customers-first approach. The plan is focused on sustainable food business and aims to create a significant force in driving innovation and food technology in order to achieve Net Zero by 2030.
NRF is a leading manufacturer, supplier, and vendor of various seasoning products, vegetarian food that is free from eggs and dairy, plant-based protein diets, and instant beverages in the form of powder and water. The company exports to over 30 countries worldwide and is the first food producer in Thailand to be certified Carbon Neutral.
Dan Pathomvanich, Chief Executive Officer of NRF, stated that "Our key business direction is Food for Generations, which means that we prioritize the use of quality raw materials and maintain standard production methods to create food products that appeal to every generation. This year, we plan to expand NRF's business through the Direct-to-Consumer (D2C) strategy. We have observed a growing trend among European consumers towards the value of Asian restaurant consumption, which is estimated at 7.1 billion USD. In addition, the Ethnic Food Market is valued at 2.99 billion USD, and over 90% of consumers who prefer ethnic foods choose to consume them at home."
1. eCommerce Business Extends to Omni Channels.
To strengthen its business and expand into Omni-channels food retailing for the first time in Thailand, the company is developing a platform for exporting that covers both online and e-commerce businesses – "Asian Grocery Store". The goal is to provide a comprehensive platform that can reach a wide and direct target audience, drive sales for NRF products, and enhance the competitiveness of Asian products in the European market. This platform will create opportunities for both large and small Thai exporters to export their products to the European market through an intermediary. NRF's aim is to embrace a customer-first approach by developing a modern platform that enhances the consumer experience. This year's goal is a crucial jigsaw piece in the development and expansion of NRF's business. The company aims to give consumers a new experience through online platform development, making it easier for them to access Asian goods and products. It also aims to introduce AI technology to play a role in the business.
"In 2023, we have set a revenue target of approximately 3-4 billion baht. With NRF's business expansion plan, we foresee opportunities to develop in the eCommerce channel and extend to Omni-Channel by opening a retail 'Asian Grocery Store' products, and we plan to use AI technology to enhance the customer experience. Four flagship stores will be launched in the UK this year, and we expect to continue expanding our branches. At present, the company is negotiating LOI (Letter of intent) with two stores with total sales of 36 million US dollars," added Dan Pathomvanich.
"Currently, the NRF is witnessing issues with exporting from the country due to the lack of a platform to assist the industry with exports. Therefore, it is a great opportunity to develop and apply Big Data to enhance the marketing plan, which can turn this challenge into an opportunity to support Thai farmers and exporters. To achieve this, we develop online channels through eCommerce and extend to Omni-channels comprehensively by creating and opening stores to sell Asian products. This solution will encourage the industry to join in addressing the issue of exporting and boosting the overall growth of the industry."
As for the export value of Thai agricultural and food products in 2022, it is worth 1,553,822 million baht and in 2023, the export market is likely to grow. which is expected to be worth approximately 10,281,109,608 million baht or a growth of 2%, which is an opportunity to penetrate the export market further to drive revenue for the core business of the NRF.
2. Specialty Food Business
2.1) Promote Sriracha sauce as a product champion: Expansion of the production base of the Sriracha Chili Sauce factory in the United States, to be quality product for local consumers to experience the authentic taste of traditional chili sauce. This corresponds to the US chili sauce market, valued at 101,200 million baht, an increase of more than 33% compared to the previous year. The trend is growing continuously. This is an enhancement of NRF's business expansion and leadership capability as a global sauce producer.
2.2) Promote Pet Food products in 5 leading countries, including the United States of America, Japan, the European Union, Australia, India, and the Middle East. The company also plans to push our products into modern trade channels in these countries, in line with the alternative protein pet food market, which currently holds a market share of 23.4% compared to the general formula pet food market. With the release of future alternative pet food products, it expects to see an even higher demand rate.
3. Climate Action Business - driving the company towards Net Zero goal
As a leader in the food industry, the company has a vision of using food to fight global warming under the banner of 'Food Fighting Climate Change.' The company is committed to making the world more sustainable through business decarbonization. To achieve this goal, NRF has invested in frontline technology, including an X Prize Award-winning advanced carbon capture technology aimed at addressing and mitigating the impacts of global warming on the food industry. With this advanced technology, NRF plans to set up a business in Lamphun Province to become an important source of revenue. Bio-product carbon will contribute to the development of fertile soils, promote efficient cultivation, and capture carbon in the agricultural process. The company also aims to reduce burning in agricultural areas, creating significant opportunities for the company in the future.
After over six years of development and business expansion, NRF has established itself as a robust and thriving company. The company specializes in the manufacturing of cooking products and deli cooking utensils, and their expertise lies in exporting Thai cuisine to kitchens worldwide. In addition, NRF has extensive experience in both domestic and international ecommerce. This year, the primary objective is to further penetrate the export market, thereby solidifying the company's business. NRF is dedicated to creating a platform that offers opportunities and efficient solutions for Thai exporters, while also maximizing efficiency for the domestic industry.
NRF continues to operate the business sustainably from upstream to downstream and is ready to push partner alliances and affiliated companies to jointly develop in the same direction under the vision of "Food to Fight Global Warming" along with the development and extension of good food for everyone every generation to lead the industry. We aim to produce leading food based on ESG principles and drives the company towards Net Zero Emission goal by 2030 to enhance competitiveness both domestically and internationally.