NRPT officially opens "alt. Eatery" The first plant-based food community store to present future lifestyle In Bangkok on "Sansiri" land
18 May 2022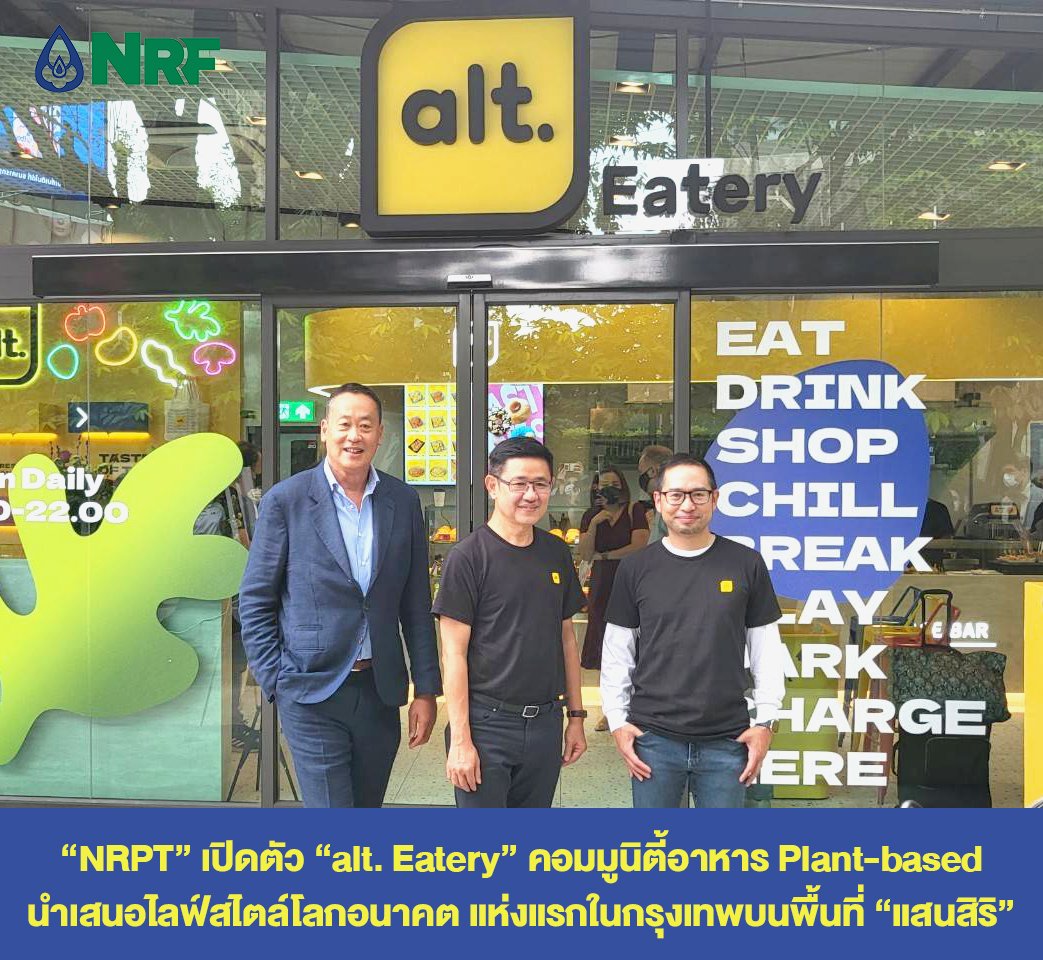 A Thailand's leading food producer and innovator like Nutra Regenerative Protein Co. Ltd ("NRPT"), a joint venture between Innobic (Asia) Company Limited and Nove Foods Limited, partners with Sansiri, a leader in real estate in Thailand, to open "alt. Eatery", the first plant-based food community store in Bangkok. The community store aims to respond lifestyle of new generation consumers who pay attention to health and environment, to provide various types of plant-based food selected from Thai food manufacturers, and to arrange recreational workshop integrating knowledge of food innovation and environment sustainability, and to use clean energy from solar roof system as well as inventive facilities such as EV charging stations in order to be a role model of sustainability and environment-friendly system.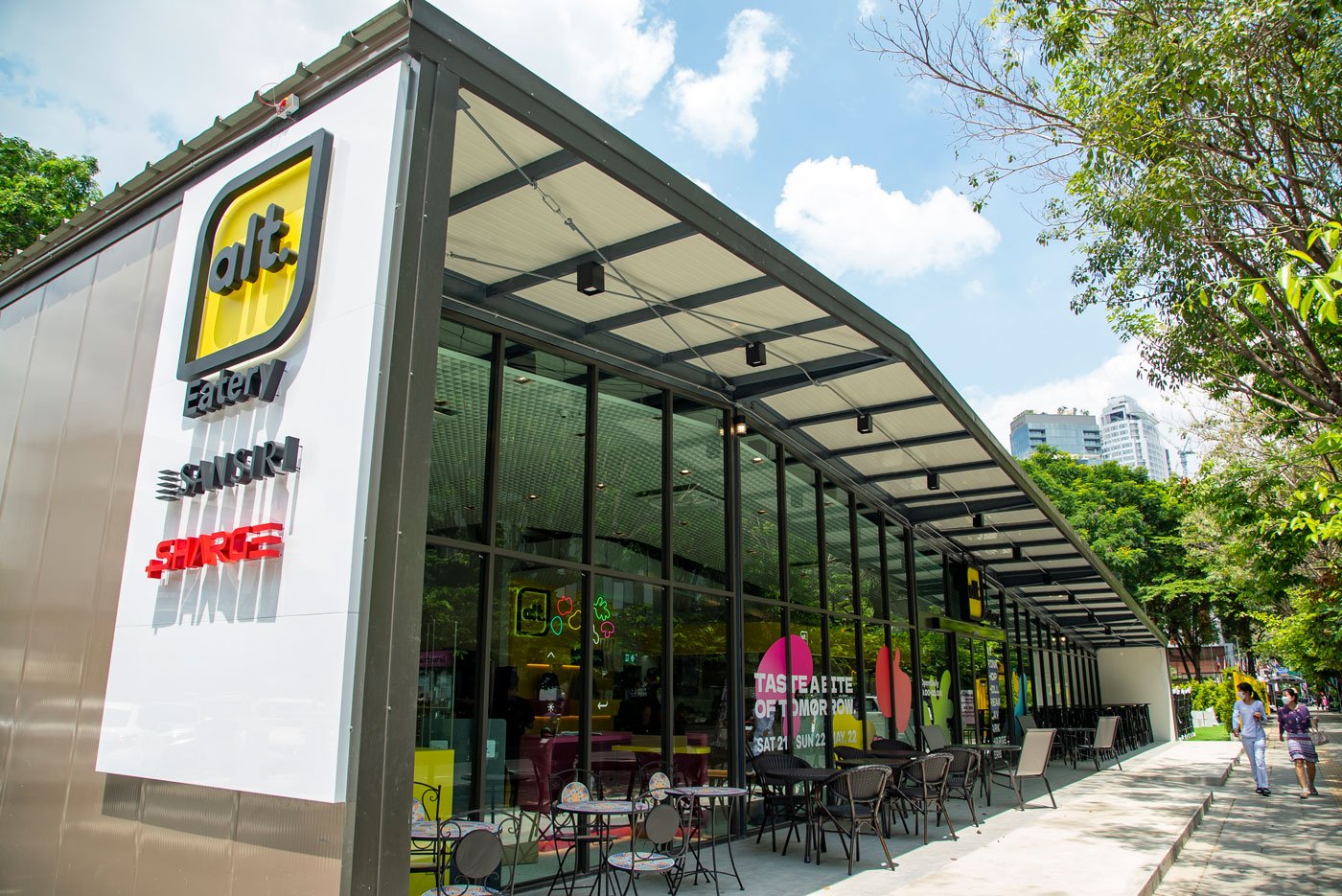 "alt." brand presents plant-based products or meat substitution which is beneficial to both health and environment. According to research, plant-based production processes lead to 30% reduction in impact of livestock on global warming. Furthermore, NRPT progressively develops plant-based products in terms of tastes, textures, and appearance to be mouthful, meat-like, high protein with low fat, nutritious and suitable for daily consumption.
Mr. Dan Pathomvanich, Chief Executive Officer of NR Instant Produce Public Company Limited and Executive Committee of Nove Foods Limited, said Nove Foods Limited focuses on gradual development of plant-based food to consumers and food entrepreneurs. To support behavioral change of consumers emphasizing more on health and wellness, the Company opens plant-based restaurant model under "alt. Eatery" brand taking as the first plant-based food community store located in center of Bangkok, Thailand in order to support megatrend in plant-based products. Apart from taste concerns, the Company also concerns about carbon emission in which carbon emission in food industry accounts for one-third of global carbon emission.
As a result, Dr. Buranin Rattanasombat, Senior Executive Vice President, Innovation and New Ventures of PTT Public Company Limited and Innobic (Asia) Company Limited, said NRPT, a joint venture between Innobic (Asia) Company Limited and Nove Foods Limited, has objective to be a leader of plant-based food innovation by establishing alt.Eatery to be the first future food center in Thailand which is consistent with framework of raw material utilization and reduction in environmental impact. alt.Eatery helps Thai people have alternatives in food consumption and alleviates food-related diseases. "alt. Eatery" emphasizes intention to pursue Life Science business of Innobic (Asia) Company Limited by applying research and technology in the field of agriculture in Thailand in order to serve as an upstream of future food industry, to provide opportunity and to increase distribution channels to retail entrepreneurs to enter into food for health business which tends to grow and have huge room for expansion in the future.
Mr. Srettha Thavisin, Chief Executive Officer and President of Sansiri Public Company Limited, said global warming is considered as an urgent concern requiring cooperation from everyone. Thus, Sansiri gives emphasis on sustainability on every procedure and every business dimension. By collaborating with visionary partner like NRPT, Sansiri take part in developing alt.Eatery situated on Sukhumvit 51 Road belonged to Sansiri together with inviting urbanists to live a eco-friendly lifestyle. In addition, Sansiri's Waste to WORTH framework is adopted at alt.Eatery in order to encourage proper waste segregation along with clean energy partners of Sansiri such as SHARGE and ION to strengthen this synergy by installing high-speed EV charging stations and solar roof at alt.Eatery. This partnership is to achieve vision of Sansiri to become Thailand's first real estate company targeted to become Net-Zero organization and one of Stop Global Warming for the world and for everyone.
alt. brand aims to provide experience to have more alternatives to new generation consumers who seek for healthy and tasty dish, to educate about resource utilization, to raise awareness and consciousness on environment and surroundings, as well as to realize possible effects on the next generations. alt.Eatery store is officially opened on 21 May 2022. Apart from trying new taste of plant-based food from recommended menus, customers of alt.Eatery can participate in activities in the concept of "Taste a Bite of Tomorrow" to build customer experience on future food. And also, alt.Eatery organizes music in the part and wide range of health and wellness products. Welcome to alt.Eatery, community store which is not a choice, but good alternative for your future.