Analysts Rate "BUY" on NRF with TP of ฿12 due to Plant-based Products Boom Globally
16 April 2021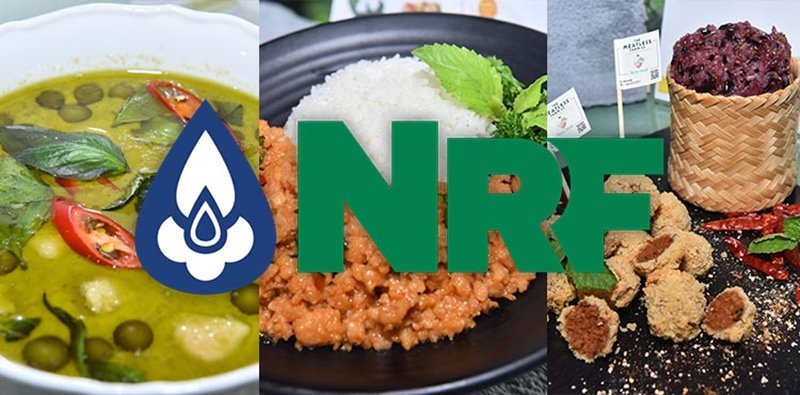 DBS Vickers Securities (DBSVS) has given a "BUY" recommendation on NR Instant Produce Public Company Limited (NRF) and a target price of ฿12.00/share based on DCF (WACC 7%, Terminal Growth 2.5%) with a 36% upside, reflecting 2021-2022 EPS growth of 56% and 31%, respectively.
With a strong Ethnic Food product, diversification strategy and the 55% stake acquisition of Prime Labs from Amazon.com, DBSVS believed NRF to have a 2020-2022 CAGR of 59.3% and business should grow at fast-paced growth.
As the plant based foods boom is continuing, NRF expected a contribution from this business to increase to 30-40% by 2024 compared to a current 8%.
Meanwhile, Maybank Kim Eng (Maybank) rated "BUY" rating on NRF with a target price of ฿11.00/share, despite facing negative factors in the short term, NRF is expected, the medium-long term, to have upside risk waiting along the way, whether it is (1) M&A deal, at least 2 deals with third-party ecommerce companies (2) hemp business, from upstream to downstream, (3) launching of NRF's own brand of Plant-based products.
NRF may face two negative factors in the short term: (1) expect a 1Q21 profit of THB31m (+55% YoY, -11% QoQ), a contraction QoQ from what the market had expected to see an All Time High in 1Q-2Q21, hit by transport impacts and (2) plant-based plants in the UK, there is a chance of 1-3 months delay in orders from COVID-19 as an obstacle to the certification audit.
However, such negative factors simply make the revenue recognition "just postpone, not over" while mid to long-term fundamentals remain intact and the impact on Maybank's earnings estimates is limited. If the stock price drops because of such factors, Maybank sees it as an opportunity to accumulate stocks.